Life Insurance
Over the last decade, many advances have been made in the life insurance industry to provide better products. Integrity offers a diversified product line featuring term, whole, universal life, and variable universal life insurance products that provide dependable protection for your family's future. To review general information about life insurance, just click on one of the links below. To find out more about the life insurance plans we offer, request more information today.
LIFE INSURANCE GENERAL INFORMATION
People insure their car or house without thinking twice. However, many times they fail to properly insurance the source that provides these necessities - namely, themselves.
Life insurance is protection that is sometimes overlooked by the general public. Unfortunately, most people don't like talking about life insurance because death is not a pleasant subject.
There are many planned and unplanned needs for funds that can be satisfied through life insurance. Policies with cash value can provide funds during the insureds lifetime and benefits after the insureds death. Life insurance can make funds available upon death to meet any of the beneficiary's needs.
To learn more about how we can help you with your insurance needs, visit our insurance specific website by clicking the button below.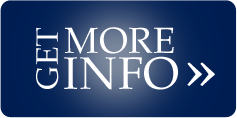 Contact us at 866.451.1979